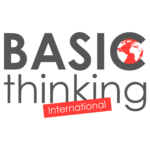 We love tech, sports and travel. At BASIC thinking International, we combine the passion for these three topics with high-quality reporting. We, this is a team of journalists, reporters and writers who work from all over the world.
In the categories Tech, Social Media, Business,  Sports and Travel, we deliver you breaking news, investigative articles, interviews, how tos and more every day.
Behind BASIC thinking International stands the German media company BASIC thinking GmbH, which publishes the online magazine BASIC thinking. With BASIC thinking International we want to reach our English speaking audience and provide them with the high-quality coverage they are accustomed to.
In case you want to get in touch with us, send us your questions, feedback or tips, just drop us a line and we'll get back to you as soon as possible! Additionally, here you can find more information about advertising with us.