Why Should an Autonomous Car Look Like a Car?
Autonomous cars are indeed the vehicles of the future.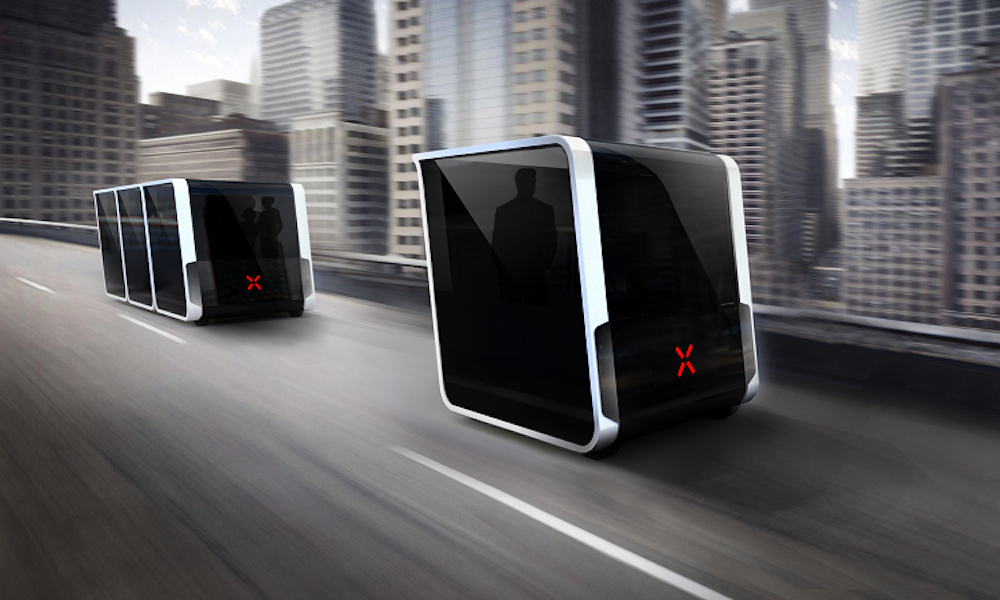 As creative as the developers of autonomous cars are in terms of technology, they are mighty bland when it comes to design. Because in the end, they still look exactly the same as conventional cars – unfit to transport more than inmates. It is precisely this boring type of design that the Italian company Next Future Transport would like to get away from. Their idea: autonomous pods instead of cars.
Autonomous cars are indeed the vehicles of the future. The only thing that's funny is that all the concepts, designs and even the first vehicles with autonomous functions still look like boring, normal cars, even when coming from innovative creators like Tesla and Google. Next Future Transportation has a little more imagination. Together with a team in Silicon Valley, Tommaso Gecchelin, the designer, engineer and inventor behind NEXT, is working on his vision for the transport of the future: autonomous pods.
Smart pods
The NEXT pods are intended to be electrically driven, autonomous, joinable and available on demand. The pods are set to come in black, but could also be "individualized." In other words, they could become mobile advertising vehicles.
In practice, this could look like this: in the first step, users can order the pods via an app. Depending on demand and the destination, different requests are coordinated in order to be able to take as many other passengers as possible on the same route, similar to Uberpool. The vehicles can also communicate with each other. If several pods are going the same way, they will able to connect with each other during the journey. This should save energy and space and make things easier on other traffic.
If several of these pods are connected to each other, the connecting door opens and you can walk back and forth between individual pods, similar to between compartments on a train.
Wanted: Investors
But this is by no means all that Gecchelin and his team have imagined. During the journey to work, for example, a coffee pod could dock up, offering the commuters fresh coffee. On the way home, a movie pod  could dock up so people could relax and enjoy some entertainment on the way home.
And here the fun begins! The pods can, of course, be purchased not only by cities, but also by private individuals or companies. Imagine, for example, a rolling bar that drives you and your friends to the club. Soon, there could be "pod parties." Sleeper pods would also be practical, in which travelers could sleep in a real bed during overnight trips and thus arrive at the destination more rested.
But this is not something for the distant future. Rather, this could be reality in just a few years. According to NEXT, the first autonomous pods are to be ready by 2020. In order to get the necessary financial resources together, the company has launched a crowdfunding campaign. Whoever invests $100,000 is promised a "futuristic caravan." Since the launch of the campaign about four months ago, however, the concept seems to have not fully convinced the crowd. So far, NEXT has been able to collect only $78,250.
Expansion In The USA: Flixbus Challenges Greyhound
Flixbus goes USA. The German long-distance bus operator has officially announced today that Flixbus is planning to expand its US operations.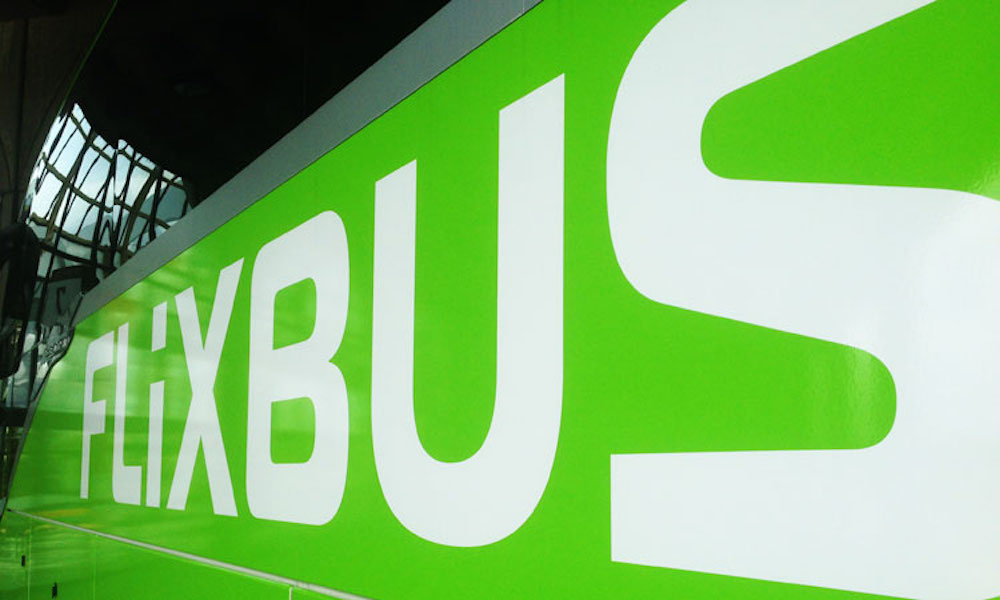 Since Flixbus has already built a presence in 26 countries in Europe and transported over 30 million passengers last year, the long-distance bus company is now looking to try its luck across the pond. It is not yet clear when Flixbus plans to start its business and which routes will be offered. However, the first location and headquarters of Flixbus in the USA has already been established: Los Angeles.  "A small team is already on site and is responsible for setting up the American headquarters,"says Flixbus.
Greyhound is the biggest competitor
In the USA, Flixbus will have to compete with Greyhound, the bus company with the widest route network and the largest share of the bus market in the United States. Greyhound employs around 7,000 people and transports 18 million passengers per year. Greyhound is not the only competition, however. Megabus has also built up a considerable route network throughout the country.
But Flixbus founder André Schwämmlein believes that the American market is ready for a new player. "The American mobility market is undergoing significant change – public transport and sustainable travel are becoming increasingly important," says Schwämmlein.
Flixbus wants to operate in the USA according to the same business model as in Europe. Flixbus does not operate its own buses, but works with medium-sized bus companies on site. "The same principle is to be followed in the United States of America, too."
Chinese "Train" Soon to Run Autonomously – On Painted Rails
As early as next year, the Chinese city of Zhuzhou wants to transport passengers in an autonomous "train" – on pre-painted rails.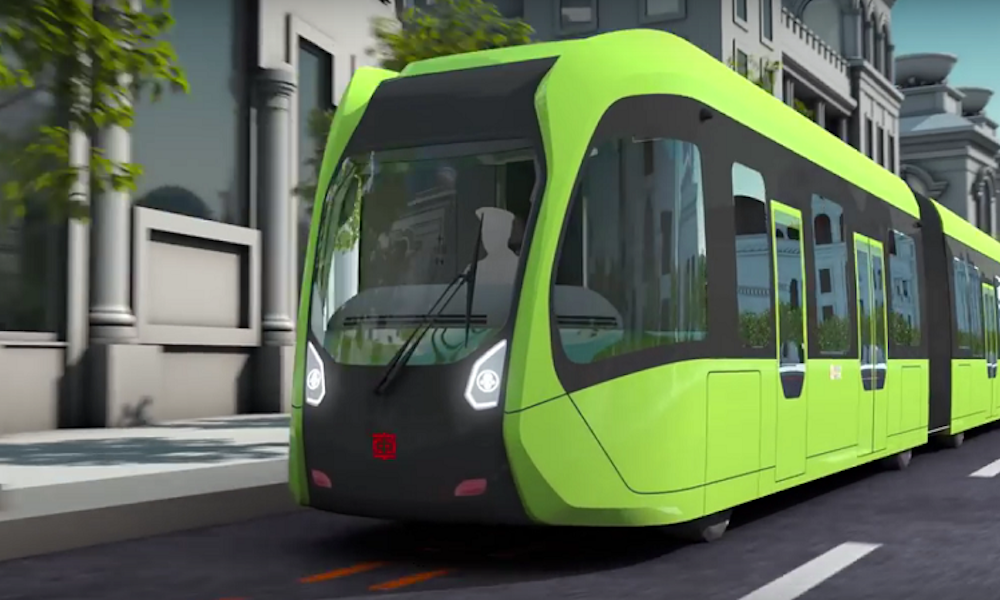 The Chinese railway company CRRC wants to have an autonomous train in the inland city of Zhuzhou for 2018. The Autonomous Rail Rapid Transit (ART) is the name of this marvelous train which does not actual need any rails, but travels on painted tracks.
The train, which is actually a bus
The ART cheats a little bit. First of all, the ART avoids the typical problems that autonomous vehicles havebecause of its guide tracks. Autonomous vehicles must be able to recognize and evaluate traffic situations in real time and react accordingly. The ART will not have to deal with this challenge since it only travels on its painted tracks and, like a tram, is separated from the rest of traffic.
Secondly, the ART is not really a train, but a bus. Because even if the vehicle looks like a train in design, it is in reality an electric bus.
Environmentally friendly and cheap, but also safe?
The reason for the unusual design was probably also the intention to create an environmentally friendly transport solution for Zhuzhou. The ART should therefore have as little as possible in common with a diesel bus in terms of appearance. Well, and CRRC is a railroad company.
A "virtual bus track"is the name given for it by Feng Jianghua, chief developer at the Zhuzhou Institute, who has been developing the vehicle for CRRC since 2013.
The demand for public transport is great because like many cities in China, Zhuzhou, in the province of Hunan, has become a city of millions in just a few years. However, a subway for mass transport is too expensive, says Feng Jianghua. One kilometer of metro costs between $58 and $102 million. ART, on the other hand, cost only $2.2 million.
However, there are also concerns that the ART could quickly push ruts into the roadway by always taking the same route. It is also not yet clear how the bus would perform on the ice or snow.
One bus can carry up to 500 passengers
The e-bus runs on a fast-charging battery and can reach a top speed of 70 kilometers per hour. The standard model consists of three gondolas, is 30 meters long and can transport up to 300 passengers for 40 kilometers. The Maxi model is 50 meters long, with a capacity of up to 500 passengers. It is said that the gondolas can also be coupled in any way. The ART is also equipped with sensors that allow it to detect road dimensions and plan its own route.
The first virtual rail for the ART will pass through downtown Zhuzhou and be put into operation in 2018.
Where Are The Electric Pickup Trucks?
There are electric cars, electric bikes and the first e-trucks are already on our roads. But where are the electric pick up trucks? Even in the country of the Pick Ups, the USA, they are still looking for in vain. Why?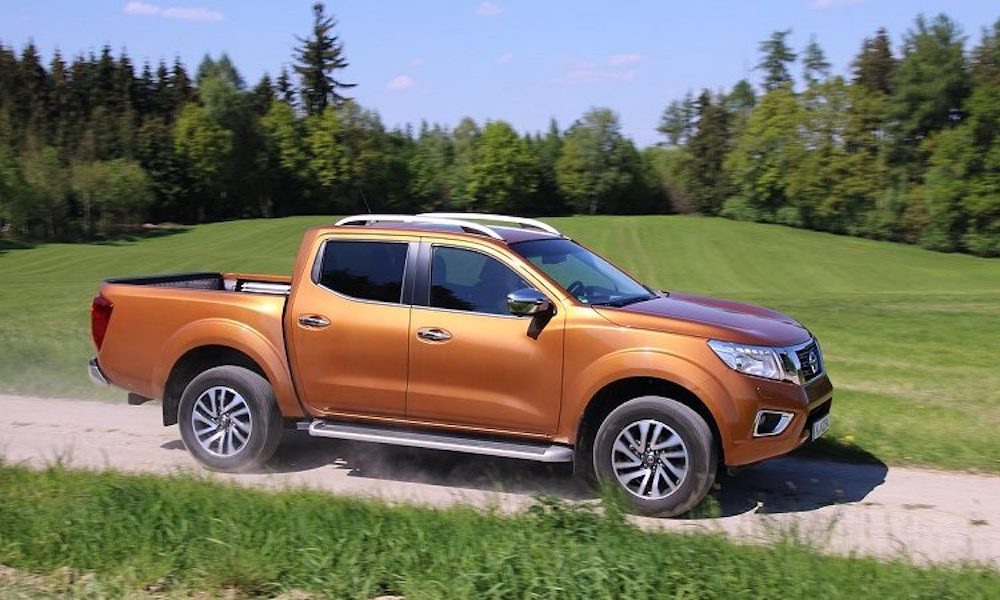 In Europe, pickup trucks have never been particularly popular. There is the VW Amarok, and in the GDR the pickup-like Wartburg 353 was built and Peugeot also had some models on offer. Currently, however, almost exclusively Japanese manufacturers are building pickups for the European market. This type of truck was never really a success with us. It is no wonder that no German car dealer is officially working on electric pickup trucks, at least not for the local market. But even in the country of pickups, the USA, the electric pickup is not a success either.
Americans love pickups – with gasoline
This question of where are the electric pickups was recently dealt with by the Washington Post in an article, with some interesting insights.
If you look at annual US car sales statistics, you will soon realize that Americans love their pickup trucks. They stand for freedom and solidarity and are part of the national image, just like hot dogs and the Super Bowl.
Not only in the country, but also in the city, Americans drive a lot of trucks. In 2016, pickup sales rose 6 percent. A clear leader in sales statistics is the Ford F-Series. But these trucks all have one thing in common: they run on gasoline. Diesel had a bad reputation in the USA even before Dieselgate.
However, while sales figures for electric vehicles in the US have risen rapidly – from January to May 2017, 46.2 percent more e-vehicles were sold in the US than in the same period last year – this does not apply to pickups.
Electric pickups as workstations
At least not yet. Various American car manufacturers, from Tesla to Workhorse to Ford, have announced they will roll out electric pickups in the coming years. Actually, Pick Ups would be ideal for an electric drive. Owners could use their small trucks not only as a vehicle but also as an electrical workstation. The connection of electrical tools, from the drill to the chainsaw, would thus not be a problem even away from civilization. And, of course, the change from non-low-emission pickups could greatly relieve the environment, as the Baker Institute for Public Policy at Rice University suggests in a recent study.
This all sounds good in theory, but in practice, it is more complicated. Because with an electric pickup, quite different questions arise than with a small electric city car.
Range
There is, as always with electric cars, the delicate question of the range. "That's a big deal for trucks because you're dragging something or carrying a big load!" This is what Steve Burns, the CEO of Workhorse, explains to the Washington Post. Thus, when consumers are already thinking about the range in a small car, these concerns are even greater for pickups. The off-road vehicles are, of course, mainly used to transport heavy loads. However, the more weight an electric vehicle is carrying, the more battery power it needs – and the more range it loses.
No matter whether you are transporting tools for work, hay bales or bicycles, or furniture for the move: pickups are bought because they can take big loads. If this advantage is lessened by the shorter range, automotive groups have a sales problem.
Off-road trips must be safe
Of course, car manufacturers are working hard on solutions to this problem. Tesla is allegedly still this month to present its version of an electric semi-truck.
But it is questionable whether manufacturers can solve another problem with for pickups: safe driving in off-road terrain. This is where the vehicles are used particularly often. In the past, Tesla had problems with the durability of its floor on the Model S – something which is of course a bigger problem on uneven ground and therefore has to be taken into consideration during the construction phase, especially when heavy loads will be carried on the trucks. Because no one wants to be stranded when their truck breaks down in the middle of nowhere.
Too expensive?
However, even if all these aspects can be solved, electric pickups will have a hard time. They still cost more than comparable petrol engines. In the long term, however, they could save money for the users, experts say. In some cities and US states, there are tax credits for the purchase of an electric vehicle, and in the long term, electric cars are even cheaper, as researchers at Stanford University explain. However, long-term benefits must first come to the attention of consumers, which is often more difficult to see than the direct financial advantage.
And then there are also some "cultural" reasons that could deter a typical pick-up driver from buying an electric vehicle, as this Facebook user notes.