DFB: Change Management by Jürgen Klinsmann (2/2)
"Klinsmann was above all a motivator and press clerk, while Loew has pulled the threads." This is the tenor in the German media and fan scene.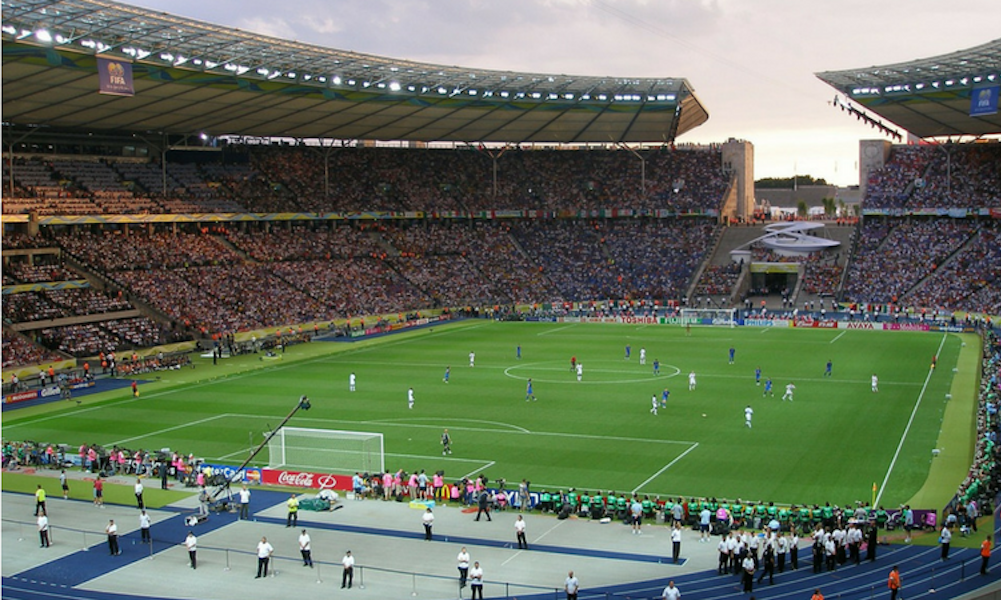 You can attribute the success of 2006 more to Loew than Klinsmann. Klinsmann was above all a motivator and press clerk, while Loew has pulled the stings. This is the tenor in the German media and fan scene. Why these are unfair to Jürgen Klinsmann's work, you can read here in the second part of the article on the change management process at  DFB.
Just as in the macro-view, here, I also use the explanations of Prof. Dr. Wolfgang Jenewein. With his team, he tries to find out how Jürgen Klinsmann succeeded in a successful change management process at the DFB within only two years.
According to Prof. Dr. Jenewein, when a company changes, it is not just about organizational (macro) changes. The leadership team around Jürgen Klinsmann also had to win over every single player for his big change project to be a success. According to Jenewein, the corresponding management style consists of four important facets, the so-called four "I's."
1. Identifying: Show backbone even when there's backlash
Team members need to identify with their leader. Jürgen Klinsmann positioned himself as a strong figure for the team to identify with. His success as a player gave him an advantage. However, the behavior of the management trio over the full two years was decisive.
The leaders demonstrated cohesion and steadfastness. In addition, they were not deterred by unpopular personnel decisions or failures.
Thomas Hitzlsperger at the Harvard Business Manager: "You could just feel at every stage of the project that Klinsmann is a professional who knows exactly what he is doing. That gave us security and confidence. "
Also independent of football: a boss who always wants to please all parties loses authenticity. A good change manager shows backbone even when it gets tough.
Michael Ballack at the time: "Jürgen Klinsmann did his thing, even when it did not go so well. I found it impressive that he always stuck to his plans."
2. Inspiration: Jürgen Klinsmann relies on image and sound
Thought-out structures were available. But these had to be filled with life. Jürgen Klinsmann and his team continually focused the players on the great goal of winning the World Cup.
The national coach uses image and sound. In 2005, 40 national players saw the motivational video "Challenge 2006." The footage: the great moments of German football, especially from the World Cup victories in 1954, 1974 and 1990. The music selection: "Lose Yourself" by Eminem.
The team caught the spark. And also at the 2006 World Cup, before each game, highlight videos were shown to the team. Music and videos were not planned from the beginning, says sport psychologist Hans-Dieter Hermann.
The danger: such elements often seem artificial. Especially in sports, however, the opportunity is high for motivating players emotionally to achieve a goal. Employee leadership is often reduced to rewarding performance.  However, according to Wolfgang Jenewein, this is not enough, especially in times of crisis.
3. Intellectual: Confucius says …
"Tell me, and I'll forget; show me and I'll remember; involve me, and I'll understand. "
While some would call this "kitchen philosophy," it was actually the core idea of the DFB leadership. It was about involving players more than usual. An example: before each game, a team member, usually a substitute player, should give a rousing speech.
In addition to an organizational guiding principle, there was also the guiding principle "the self-responsible, open and interested player." The team should also learn from exciting personalities, whether business consultants or extreme mountaineers.
Within the team, the trio of leaders tested 39 different players. In part, Klinsmann & Co. even consciously renounced stars to give the young players additional self-confidence.
In many organizations, there is little room for new things. This is not always conscious. Nonetheless, managers miss the innovations and ideas of their employees. As the involvement of the base decreases, the dependence on a single actor increases.
4. Individual
Particularly in a team sport, there is a risk that team results will neglect the strengths and weaknesses of individuals. One on one discussions or analyses are no longer required; you tend to focus on the average.
And DFB innovators absolutely wanted to avoid mediocrity. Individual talks and individual training sessions were the order of the day. Each player benefited from individual training and day plans. Video analyses were mainly held in a position-based manner.
"I want to make every player a bit better every day." Admittedly, this quotation from Jürgen Klinsmann comes from his early days at Bayern Munich. However, it fits so much better for his time as national coach, although he could not train every player at the DFB every day. The players realized that there was a specific plan for each of them that would be relevant to team success.
In 2009, Klinsmann added told FAZ: "A coach can only help a player to help himself. A coach can not make a player better. The drive must lie within the player himself. "
Jürgen Klinsmann talks about his time at Bayern: "I came to my limits with FC Bayern. I had too much to do with shaking up people's views instead of working quietly on the development of the team. I met people at FC Bayern who thought very differently. In hindsight, that's why it was probably the best for everyone that we went our separate ways."
His failure as a club trainer at FC Bayern often gets more attention than his successful time as national coach and change manager. However, we conclude that his change process at the national team is sustainable. Joachim Löw and Oliver Bierhoff, in particular, took care of this. Football-Germany can also thank Jürgen Klinsmann for starting things up.
Are Manchester City's Long-Term Plans Finally Coming Together?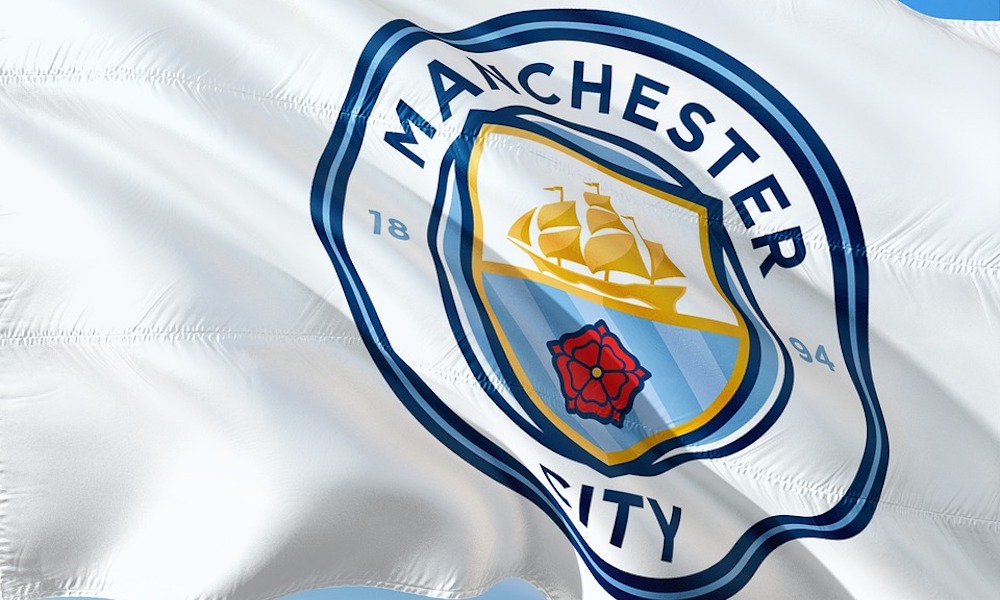 When Manchester City won the English Premier League (EPL) back in 2012 it was their first league title in 44 years. City CEO Ferran Soriano was appointed in the summer of the same year and his vision for the club was to win five trophies in five years. In an interview with City Watch, Soriano outlined that he wants City to be the club of the future and the best team in football. In 2013, City were runners-up in the EPL, before going on to win the league title again in 2014 as well as the Capital One Cup. While not entirely achieving Soriano's trophy goal, City have consistently been in the top three.
In 2014, City Football Group (CFG) was founded with the long-term vision of more than trophies. Soriano envisioned Manchester City as not just as a singular club, but a global brand, with franchise teams the world over. In the last few years, since Soriano's appointment, CFG now own full or partial stakes in clubs on four continents and the contracts of 240 male professional players and two dozen female professionals. The global clubs are New York City FC in the MLS, Melbourne City FC in Australia, and Yokohama F Marinos in Japan. Their long-term vision is already coming to fruition through the building of state-of-the-art academies and training facilities across the world to train the next generation of players.
Expanding on marketing, the brand as a global franchise for both players and fans, and as part of Soriano's vision for Manchester City, the club launched a new "Cityzens" platform. The aim is to improve interactions between clubs and fans throughout the world, by rewarding them for their loyalty and bringing them together to make their lives more enjoyable through football. Just like uniting their global teams under the Manchester City banner and colours, Cityzens enables the club to connect with its fans and better understand their needs. It also enables fans to have a closer and more meaningful connection with their club, and feel like they are an important part of it.
As part of their future vision CFG and Soriano have said they have already forged links in China. Chinese president Xi Jinping said he would like to create 50,000 soccer schools within 10 years and build 140,000 football pitches. Soriano's vision is to teach soccer to millions of Chinese kids and tap into the vast Chinese market. CFG sold a 13% stake to state-backed Chinese investors valuing the company at £2.1 billion. Having an on-the-ground presence in growing football markets around the world has been a game changer for CFG and Manchester City in terms of brand exposure as well as investment. And it certainly helps that City are doing the business on the pitch, with the club's reputation now reaching every continent.
After the clinching the Carabao Cup in February, Manchester City have the potential to win a total of three trophies this year and exceed Soriano's visions. Having reached the quarterfinal stage in the Champions League, City are looking at a difficult away game against Liverpool in the 1st leg. At home, with the league title almost certainly in the bag, City have a game away against Everton coming up with football betting specialists bwin giving odds of 1.36 to City compared to 8.50 for Everton. Although City have only won one out of the last five meetings between the two teams (drawing three and losing one) the favourable odds are due to City being top of the league, and clear by 16 points, while Everton are ninth. City have also beaten Arsenal (twice), and Chelsea in the past four weeks. While Everton have won their past two games they have struggled against the top teams, losing to Manchester United, Arsenal, and Liverpool in 2018.
If City continue their winning trend, and if CFG continue to successfully expand the brand, then Soriano's long-term plans may well be completed in the near future.
MLBAM, "The Biggest Media Company You've Never Heard Of"
Ever since the National Hockey League (NHL) began to play some of its matches "outdoors" in the major league's best known stadiums, the two leagues have had a good relationship with each other.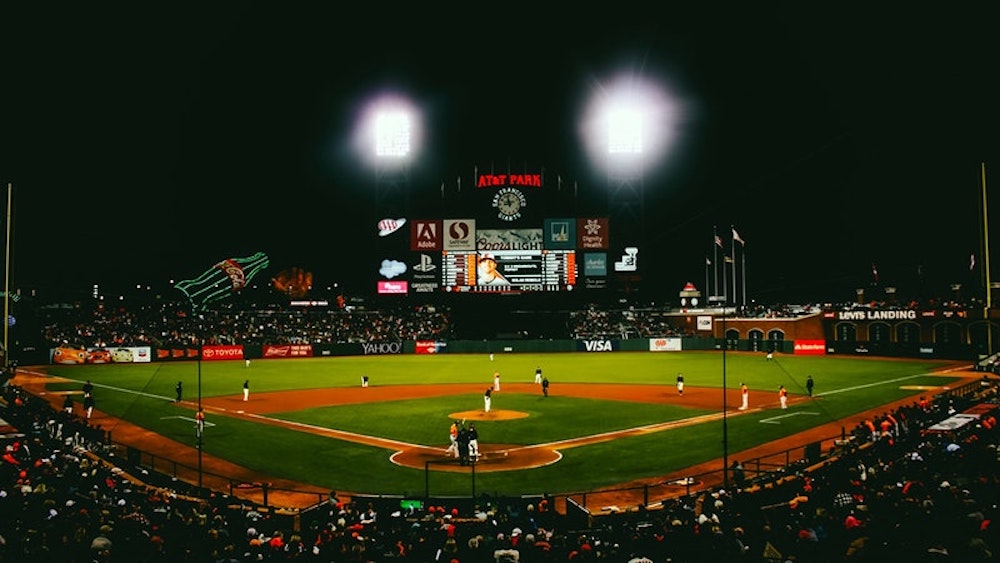 Baseball and ice hockey have been coming closer together for two years now. This is just one of the many examples of successful Major League Baseball Advanced Media (MLBAM) projects. The company is considered to be one of the most exciting players in the sports business.
Launched in 2000 as the core of MLBAM, MLB.com was financed by 30 clubs under an agreement for $1 million  per year for four years – totaling $120 million. To the owners' delight, the website began to generate excess revenue as early as 2003, so the teams were able to start making a return on investment after only investing about $70 million. The 30 clubs now receive annual dividends. In 2014, these are estimated to have been between $7 and $8 million per club.
Under the six-year contract with NHL, MLBAM has now acquired the distribution rights for all out-of-market games for a total of 600 million dollars. This includes the release via NHL GameCenter LIVE, NHL subscription services in the USA and various international markets. MLBAM also operates NHL.com, including all foreign language versions and all NHL Club websites.
MLBAM reaches undreamt-of heights
NHL and MLBAM will work together on new digital products and platforms for design and development. The clubs retain control over the content of all channels. The MLB Network offers the use of studios and production resources for the NHL Network for distribution in the USA and some international markets. In addition, the NHL now holds seven to ten percent of the MLBAM spin-off "BAM Tech."
It's groundbreaking to have two leagues doing a rights deal. (John Collins, NHL COO)
The road to becoming a "major player" within the media world was marked by several key moments:
Providers of back-end infrastructure to stream MLB games for millions of users
Provider of authentication services for ESPN
White label service for HBO Now and the WWE Network
Content purchasing, e. g. digital media rights of the PGA for online and mobile media
Crowned by the NHL deal, MLBAM has successively developed further to position itself as the "Next Big Thing" within the sports media industry. With the spin-off BAM Tech, the company aims to become the ESPN of the digital age and will be competing with companies such as Hulu, Netflix and Amazon in the future.
In August 2016, Disney announced the purchase of 33 percent of BAMtech's shares. The value: $1 billion dollars. Disney CEO Bob Iger back then:"We think it's a good investment. We love the business model. And we think that the ability to stream live sports with a scalable model is a necessary competitive advantage these days." Disney actually picked investing in BAMtech over investing in Twitter.
A year ago, BAMTech agreed to pay at least $300 million for the exclusive streaming and monetization rights for League of Legends competitions.
Study: Football Fans in China Love Club Sponsorship
About two thirds (65 percent) of Chinese football fans intend to buy products from an official sponsor of a football club. At least that's what a new study says.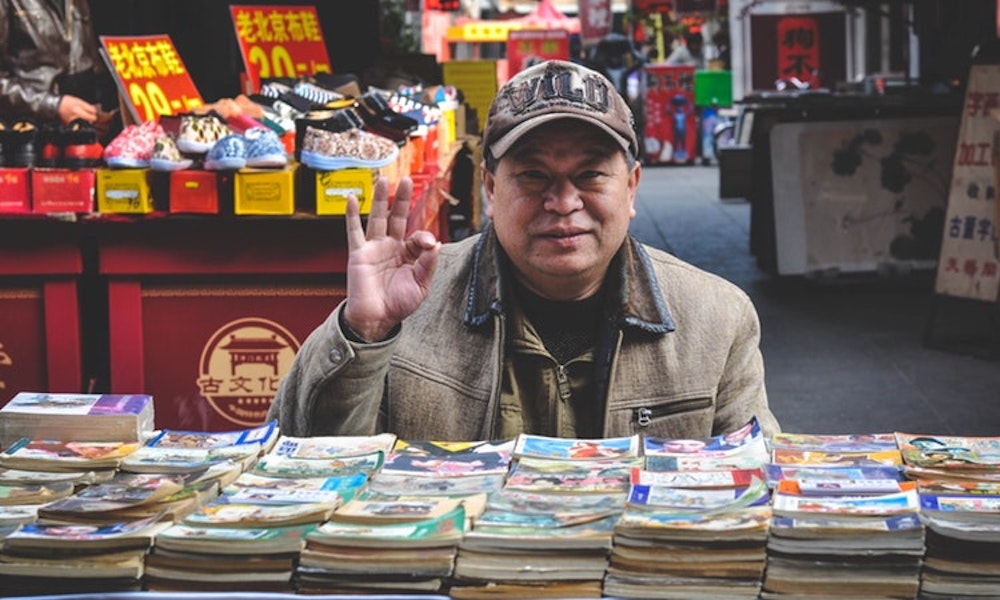 The Red Card+ Report has asked more than 30,000 football fans in China about their motivation for following European leagues. One thing is clear: Chinese fans can be strongly influenced by team sponsoring and marketing measures.
More than half (58 percent) consider sponsors to be very influential in their partnerships with clubs. This shows the value these associations can have on fans in China. This creates great opportunities for the global sports business. Clubs such as FC Bayern have been working for years on the right positioning in China.
The report is the largest survey of Chinese sports fans to date. The sports marketing agency Mailman developed it together with the soccer news app Sike.
Sports sponsoring as a new concept in China
According to Tom Elsden, Senior Client Manager at Mailman, the marketing preferences of Chinese fans are a reflection of China's changing culture.
In the West, we have been exposed to marketing and sponsors on a daily basis for 30 years. Here in China, sponsorship is a relatively new concept. It's working for fans and we expect additional growth and investment. This is a great opportunity for football clubs and sponsors."
The report also shows a number of cultural differences among football fans. 76 percent of Chinese fans prefer a favorite player over a favorite club. This is in contrast to Western culture, where geography or family traditions are often the reasons for choosing a club. Chinese fans are a little more relaxed about this and a large number (72 percent) even follow a second team besides their favorite.
"We know that China is an icon market, that the players really dictate which teams the fans follow. So far, there have been no figures on this. We would encourage clubs to put more of their star players online, develop their presence and then use it as a lever to spread the clubs throughout China," said Elsden.
More than half (54 percent) of fans are willing to pay to watch games. The majority (92 percent) would prefer to see the games at home. This behavior is partly due to the time difference. On the one hand, many games do not start until after 10 p. m., and on the other hand many fans prefer to watch football alone on mobile devices.
Chinese fans prefer their club's official social media channels over traditional news sites, with 71 percent receiving their messages from official Weibo and WeChat accounts, which they consider more trustworthy.
Red Card+ Report provides new insights
The Red Card+ Report is a supplement to the annual Red Card Report, which analyzes and determines the influence of European football teams on Chinese social media channels.
According to Andrew Collins, Mailman CEO, the report is the most comprehensive analysis of modern Chinese fans of European football.
"The analysis in this report provides more insight than ever into what really drives these fans. The survey provided some of the results we expected. Others have improved our understanding of the people driving the fast-growing football market in China."