With more than two billion users, Facebook is the largest social network in the world. Mark Zuckerberg's social network has many loyal desktop users, but significantly more than half of users access the application daily from mobile devices. Especially in emerging markets such as India and Brazil, the young generation only uses smartphones – the laptop stage got skipped there.
So it is not surprising that the Facebook redesign is completely focused on mobile applications for Android and iOS devices.
Facebook redesign brings structured entertainment
In a recent article, Design Director Ryan Freitas and Product Design Manager Shali Nguyen recently presented a blog post.
The Facebook redesign mainly affects three areas. One of them is the comments section. Here, the typical Facebook blue disappears and is replaced by a neutral gray. In addition, in Facebook messenger, all comments are surrounded by a gray frame with rounded corners.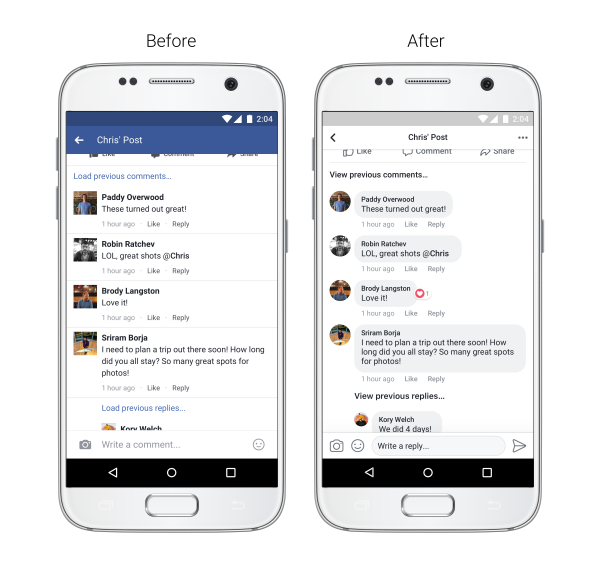 In terms of style, which is completely redesigned by the Facebook redesign, the round forms are quite noticeable at first glance. Corners are rounded, and profile images are no longer displayed as squares but as circles.
In this case, companies like LinkedIn should ensure that their company logo looks good in circular form.
The news feed is structured more clearly. Link posts are highlighted by a dark frame and given more space than before. Interacting is to be facilitated by larger icons. These are now outlines of the shapes.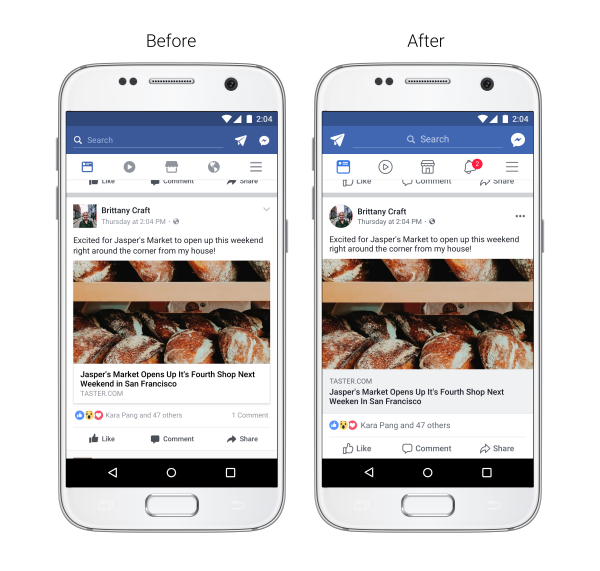 Reactions are now located at the bottom right edge. Likewise, space is saved in the post-preview. The reference to the author of a post is replaced by a more prominent back button.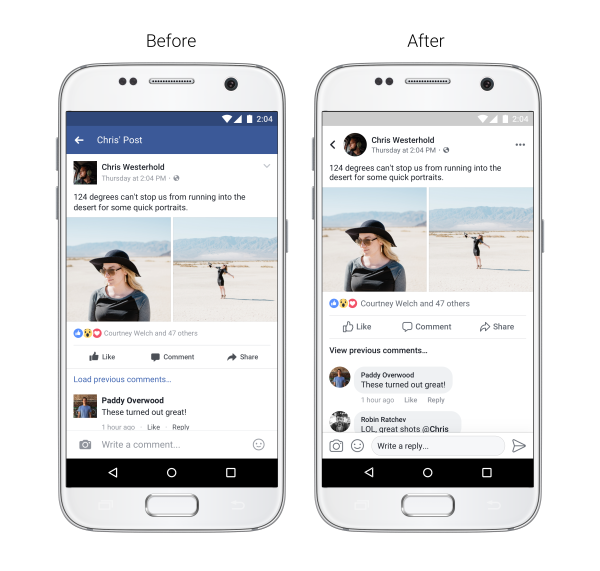 Conclusion about the Facebook redesign
Overall, the changes in mobile design have a positive effect at first sight. Elements are better separated by color and shape. In addition, Facebook saves space in many places so that users can see more on their screens.
Visually, the Facebook app now adapts to even more mobile applications. Only the change from the dominant blue tone to the plain gray leaves a flat impression.