Facebook is increasingly developing its mobile menu. Besides games and classified ads, there is now a function called "Find Wi-Fi" which makes your smartphone into a hotspot finder. Here, we'll explain how to use it.
In the menu of the Facebook app, the "Find Wi-Fi" option says:
Find free and public wi-fi near your location
The idea is to send Facebook users a notification when they are near a free and public wi-fi hotspot. For this, Facebook needs access to your location data, even if you are not using the app.
The data is added to your location history, i.e. your personal movement profile. You have to decide for yourself whether you want this – there is a trade-off  between cost (data) and benefit (comfort).
Find Wi-Fi: Perfect for travel or trips
Once activated, you can see your location on a map as well as the open and free wi-fi hotspots in your immediate vicinity. Optionally, you can switch to a list view for a better overview. The locations that offer the hotspots are displayed with their Facebook page.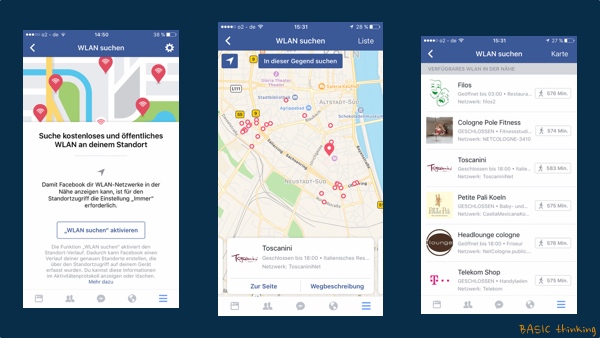 By clicking on "Directions" you can now directly navigate there. For this, Facebook, however, reverts to Apple Maps and redirects you. If you are looking for a hotspot for a trip or an excursion, you can also navigate to the desired destination on the Facebook map and click on "Search in this area."
Find Wi-Fi: Find your location history
The feature is quite useful for users who are traveling a lot, and should quickly replace familiar apps with similar functionality. As always, the roll-out might take longer or shorter, depending on luck. Facebook is likely to promise, as always, to be able to welcome its users even more frequently – after all, using wi-fi is better than using up mobile data packages.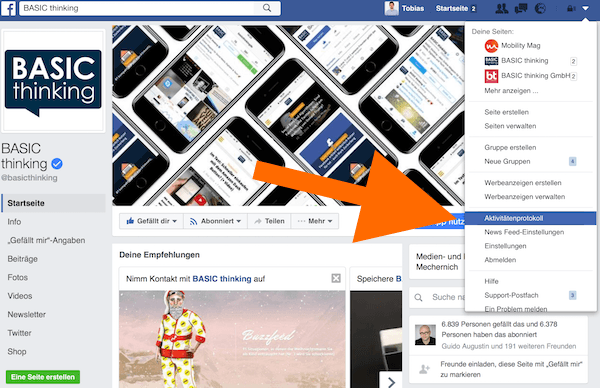 Tip for those who want to take a look at their location history: you can find it on the computer under Settings → Activity log → More → Location history, or on mobile under Menu → Settings → Activity log → Filter → Location history.