Price Discrimination? How Travel Portals Fool You Without You Noticing
Price discrimination is called the largely hidden practice, with which travel portals in the net partially show completely different prices to the users for the same offer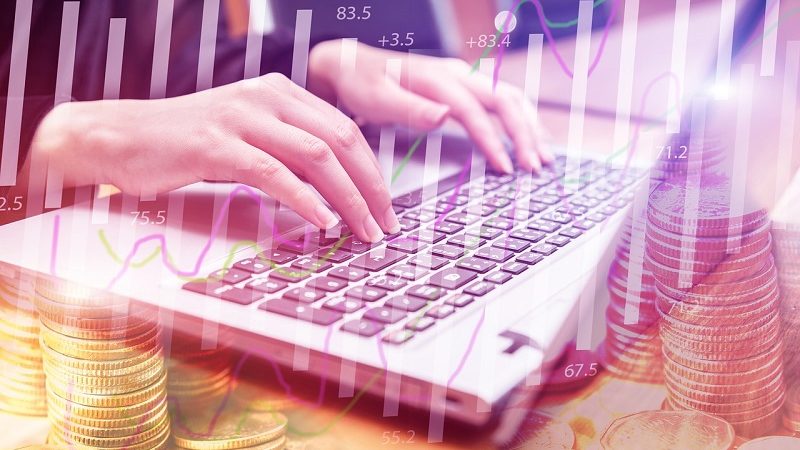 How much is a flight to Tenerife? What do you pay for a rental car in Tuscany? That depends on the user! Price discrimination is a largely hidden practice where travel portals show completely different prices to different users for the same service – depending on things like their location, device, browser or even use of Wikipedia.

In essence, this means that your flight to Tenerife does not always cost the same as someone else's flight to Tenerife.
Even if you start a search query for the same route and the same date on online travel portals, each user will see a different price. This obscure practice is called price discrimination and is illegal in the EU.
For example, the price should not change due to nationality or location. This is what the European Commission's Europe Consumer Portal says:
As an EU citizen, you may not be charged a higher price for the purchase of goods and services because of your nationality or place of residence.
Nevertheless, some online travel portals charge very different prices without us noticing it when we book. But is this also price discrimination?
What is price discrimination?
Price discrimination, also known as price differentiation, is the practice where different consumers pay a different price for the same product or service. So, this is not about personalized marketing, but personalized pricing. A related concept is price steering, where users who seem likely to have more purchasing power are guided to a more expensive price by visual tricks.
However, price discrimination is not always automatically illegal – unless it happens based on unfair criteria and without users noticing.
Basically, the practice is not a new invention either; it has been practiced in many areas for a long time.
These include, for example, discounts on prices for major customers who buy goods in large quantities, or discounts for buyers with customer cards.
Demographic factors such as age or employment can also lead to different prices if, for example, students, families or seniors pay less.
Consumers generally have no problem with these types of price differentiation because, they are transparent, potentially accessible to anyone (in the case of member discounts), and fair for demographic reasons. Most people understand the reasoning behind working people paying a little more for a concert ticket than pensioners or kids.
The situation is different when price discrimination is hidden or unseen, and is partly based on unfair factors. This is precisely the problem with the price discrimination on travel portals (and of course, on all other online portals).
Online price discrimination has a system
The practice has already been proven to exist by several studies, and is sometimes confirmed by the portals themselves.
For example, in 2000, the US magazine Bizjournal reported about targeted price discrimination on Amazon, which Amazon boss Jeff Bezos also publicly admitted.
Two years later, the Wall Street Journal uncovered the same strategy on several other online shopping and travel portals.
Based on these data, Northeastern University conducted a large-scale study on this topic in 2014. 300 different users tested the pricing policy on various online portals, including travel portals such as Expedia, Orbitz and Travelocity. They, too, were able to demonstrate both price discrimination and price steering.
The procedure is always the same: the portals use big data information that they receive via cookies or user profiles to "guess" what price a user is willing to pay.
For example, Wikipedia readers are considered educated people, most likely to have university degrees and thus statistically more likely to have higher paying jobs. Consequently, the logic is that they do not pay so much attention to every penny in the price. As a result, people who browse on Wikipedia generally have to pay more than other users when shopping on the net.
The same applies to Apple users, and people who live in expensive places. If you start a search query in New York or California, you are likely to get a higher price than someone from Alabama or Arkansas on the same online portal for the same product.
Price discrimination or dynamic prices?
Many online portals, on the other hand, believe that different prices do not mean targeted discrimination. Instead, they speak of dynamic prices. This applies, for example, when air tickets are cheaper on generally unpopular days, such as Tuesday or Wednesday, than tickets for weekend flights.
In fact, it is very difficult to prove with 100 percent certainty whether the different prices are dynamic pricing, price steering or price discrimination. According to a 2015 Big Data Report by the Obama administration, several thousand data points are sometimes analyzed for individual users in order to arrive at individualized prices.
In these cases, who can say exactly which factor had the biggest role in determining the final price? Was it age, gender, whereabouts or the device? Or was the price difference simply the day of the week or the time of the search query?
The problem for users is that many are not even aware of these practices at all. They assume that prices on the internet function according to the same criteria as prices in the offline world. But exactly the opposite seems to be the case.
Instead of standardizing prices and making price differences transparent, pricing is done in a secretive and covert fashion.
The practical test: Individualized prices are not a myth
Since all these studies on price discrimination in travel portals and online shops in the USA were carried out, we wanted to check whether this practice can also be observed for German users.
For example, at the editorial office, we tested whether travel portals actually discriminate against prices. Of course, this is only a small experiment and not a valid scientific study.
Nevertheless, even within our small group, we were able to observe very large price differences. However, the reasons for the price differences are far from obvious.
The Search
Our test was based on a round trip flight for one person from Frankfurt (FRA) to Tenerife (TFS) for the period from August 15 to August 29, 2018.
We conducted this search query with four test people on four travel portals: Momondo, Expedia, Booking and Skyscanner.
We wanted to know whether the best price changes depending on the user, browser or device.
To find out, we tested the following parameters for the search query:
the browser most frequently used by the respective user
the incognito mode in the same browser
Laptop vs. smartphone
The results
Above all, we found two things.
For any user, the differences between incognito mode, browsers and device were minimal for three test subjects. They rarely amounted to more than a few euros. The exception here was actually my own test on the laptop. In incognito mode my price at Expedia dropped by almost 70 Euros and at Booking it became 30 Euros more expensive.
When we compared the lowest prices, we found that the differences became clearer, even though they were never greater than 50 euros. But there was also no regularity. There was not one user, one browser, one mode or one device that always received the best prices.
The results therefore show on the one hand that there are no large price differences between the different search parameters for a user profile. On the other hand, price differences seem to exist between the different test people, even if we could not detect a pattern.
Our hypothesis that Apple users pay more could not be confirmed.
Does location make a difference in price?
Independently of this, I performed the search query on the four portals again from my laptop with a VPN server. As locations, I chose the USA and India. Additionally, I switched from my normal browser and without using a VPN, compared searching from dot com domains instead of the dot de domains.
Here, too, I received some very curious results. While the basic prices for the booking request from Denver at Expedia and Momondo were about 10 Euro higher than with the German IP address, it was exactly the opposite with Booking and Skyscanner.
The search query from India did not differ from the German IP address for Expedia, Booking and Skyscanner, while the prices for the flight at Momondo were cheaper.
But most surprising for me were the results of the search query via my German IP address with different domains. While this made no difference whatsoever in the searches with Booking, Skyscanner and Momondo, the price at Expedia rose by 60 euros.
Even stranger: three days later (and at a later time) the price only increased by 40 Euros at Booking.
Rental cars have the highest savings potential
Because I was curious about these rather inscrutable results, I did two more searches on all four platforms with the same original parameters.
One was for an overnight stay in a hotel in Paris from September 6 to September 9, and the other was for a rental car from the airport in Florence from November 1-8.
While there were really no price differences within one platform for the hotels, the results for the rental cars were comparable to those for air fares.
This time the incognito mode made almost no difference in price, but switching domains had an effect. The rental car price at Booking.com was about five euros cheaper than at Booking.de, and Skyscanner had similar results.
For Momondo and Expedia, my price on Momondo.com increased by almost 30 euros and on Expedia.com by over 40 euros compared to Momondo.de and Expedia.de.
Conclusion: There are differences, but why, nobody knows
Our mini-test shows two things: travel portals are playing with the prizes. It is difficult to say whether this is systematic discrimination, dynamic pricing or simply price steering.
Too many other factors that we have not even tested could play a role. Also, the fact that we have not seen any pattern suggests either that the practice is still in a kind of beta phase or that these are really just forms of dynamic price differences.
Take the test yourself!
We can conclude that the same flight or car rental does not always cost the same on the same travel portal.
Even if price differences are often under five euros, with millions of bookings, price differentiation could be quite lucrative for travel portals. No matter what the actual reason that prices fluctuate.
So if you book a trip, our recommendation is to do the self-test! This way you can at least partly avoid paying an artificially higher price.
Depending on how much time and effort you want to invest in the search process, you can try the following. First start the search in your normal browser and then compare the prices
in incognito mode
on another browser
from another IP address (e.g. in the office or at a café)
on your smartphones
via a VPN server
You can also generally disable tracking of third party cookies in your browsers. Here too, however, it is not entirely certain whether this will lower or increase prices.
Are you going on holiday with others? Then of course you can also test how the prices turn out when another person does the search.
This doesn't always guarantee that you will save money. However, at least you can check whether the travel portals are tricking you with their prices.
Get Ready to Fly: The First Flying Train Is on the Way!
Imagine you sit comfortably in the train compartment and in a few minutes the whole thing turns into an airplane – and you take off.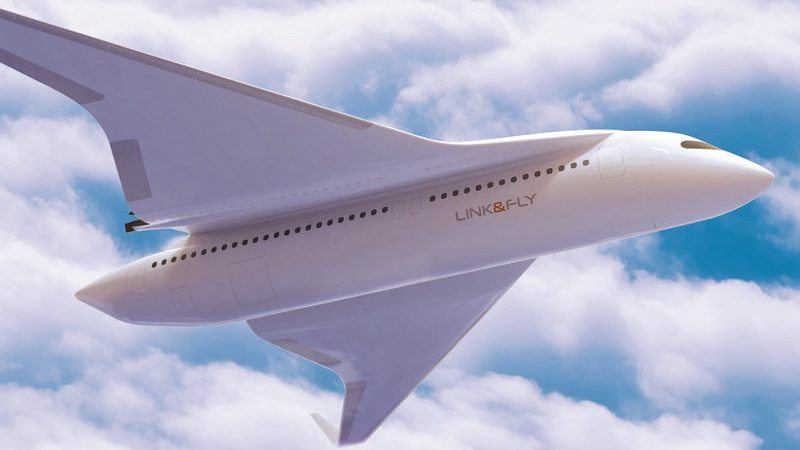 Imagine you are sitting comfortably in the compartment of a train, then within just a few moments the whole thing has turned into an airplane – and you take off. That sounds like a scene from a science fiction film. But according to a few French engineers, this could soon become reality.
Expansion In The USA: Flixbus Challenges Greyhound
Flixbus goes USA. The German long-distance bus operator has officially announced today that Flixbus is planning to expand its US operations.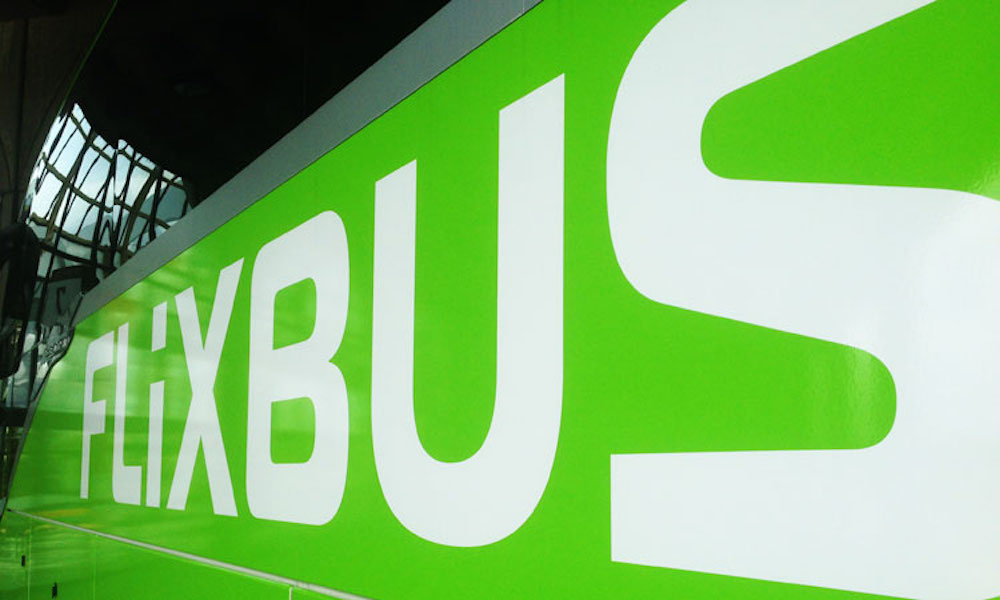 Since Flixbus has already built a presence in 26 countries in Europe and transported over 30 million passengers last year, the long-distance bus company is now looking to try its luck across the pond. It is not yet clear when Flixbus plans to start its business and which routes will be offered. However, the first location and headquarters of Flixbus in the USA has already been established: Los Angeles.  "A small team is already on site and is responsible for setting up the American headquarters,"says Flixbus.
Greyhound is the biggest competitor
In the USA, Flixbus will have to compete with Greyhound, the bus company with the widest route network and the largest share of the bus market in the United States. Greyhound employs around 7,000 people and transports 18 million passengers per year. Greyhound is not the only competition, however. Megabus has also built up a considerable route network throughout the country.
But Flixbus founder André Schwämmlein believes that the American market is ready for a new player. "The American mobility market is undergoing significant change – public transport and sustainable travel are becoming increasingly important," says Schwämmlein.
Flixbus wants to operate in the USA according to the same business model as in Europe. Flixbus does not operate its own buses, but works with medium-sized bus companies on site. "The same principle is to be followed in the United States of America, too."
Chinese "Train" Soon to Run Autonomously – On Painted Rails
As early as next year, the Chinese city of Zhuzhou wants to transport passengers in an autonomous "train" – on pre-painted rails.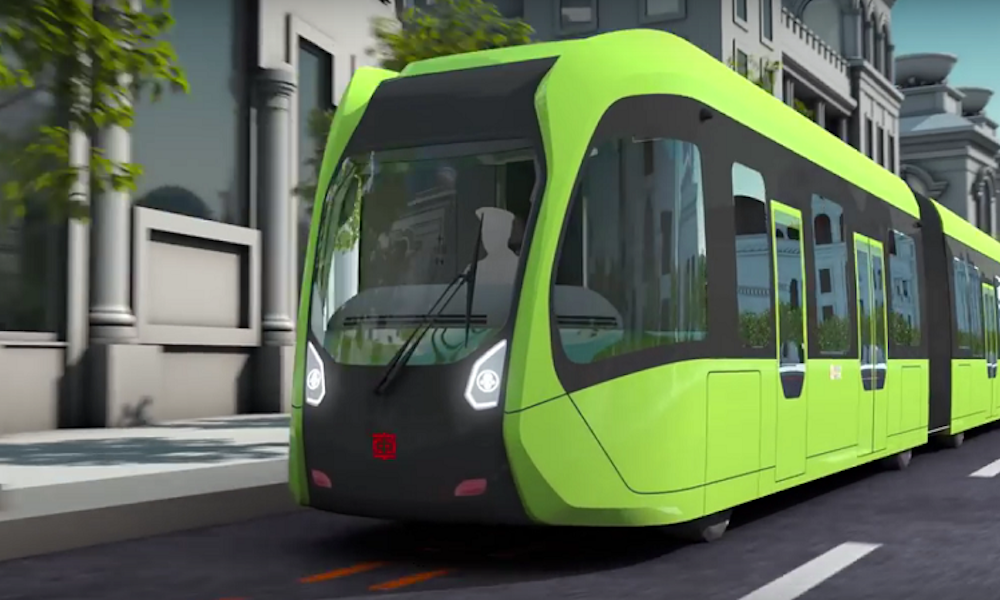 The Chinese railway company CRRC wants to have an autonomous train in the inland city of Zhuzhou for 2018. The Autonomous Rail Rapid Transit (ART) is the name of this marvelous train which does not actual need any rails, but travels on painted tracks.
The train, which is actually a bus
The ART cheats a little bit. First of all, the ART avoids the typical problems that autonomous vehicles havebecause of its guide tracks. Autonomous vehicles must be able to recognize and evaluate traffic situations in real time and react accordingly. The ART will not have to deal with this challenge since it only travels on its painted tracks and, like a tram, is separated from the rest of traffic.
Secondly, the ART is not really a train, but a bus. Because even if the vehicle looks like a train in design, it is in reality an electric bus.
Environmentally friendly and cheap, but also safe?
The reason for the unusual design was probably also the intention to create an environmentally friendly transport solution for Zhuzhou. The ART should therefore have as little as possible in common with a diesel bus in terms of appearance. Well, and CRRC is a railroad company.
A "virtual bus track"is the name given for it by Feng Jianghua, chief developer at the Zhuzhou Institute, who has been developing the vehicle for CRRC since 2013.
The demand for public transport is great because like many cities in China, Zhuzhou, in the province of Hunan, has become a city of millions in just a few years. However, a subway for mass transport is too expensive, says Feng Jianghua. One kilometer of metro costs between $58 and $102 million. ART, on the other hand, cost only $2.2 million.
However, there are also concerns that the ART could quickly push ruts into the roadway by always taking the same route. It is also not yet clear how the bus would perform on the ice or snow.
One bus can carry up to 500 passengers
The e-bus runs on a fast-charging battery and can reach a top speed of 70 kilometers per hour. The standard model consists of three gondolas, is 30 meters long and can transport up to 300 passengers for 40 kilometers. The Maxi model is 50 meters long, with a capacity of up to 500 passengers. It is said that the gondolas can also be coupled in any way. The ART is also equipped with sensors that allow it to detect road dimensions and plan its own route.
The first virtual rail for the ART will pass through downtown Zhuzhou and be put into operation in 2018.