The short message service Twitter has launched the test phase for a new function. However, this is not the hotly debated Edit button. With Twitter Circle, users will be able to define a specific target group for their tweets in the future.
In the shadow of the imminent takeover by Tesla CEO Elon Musk, Twitter is apparently currently working on some new functions. After developers recently found the first hints of the so-called Edit button, Twitter has now initiated the test phase for another new function.
With Twitter Circle, users will be able to share their tweets with a specific target group in the future. The company announced this on its official support website. Accordingly, users can specify before publishing a tweet whether they want to share content with a previously defined circle or with their entire list of followers.
Twitter Circle: How the new feature works
According to the short message service, users can add up to 150 people to a Twitter Circle. These can in turn be subsequently adjusted at any time. Users who are part of a Circle will see a green button under the corresponding tweets in the future, which indicates the use of the function. Twitter writes:
Not every tweet is meant for everyone, and sometimes a tweet should only be shared with a selected group. With Twitter Circle, users have the option of selecting who can see and interact with the posts for each individual tweet.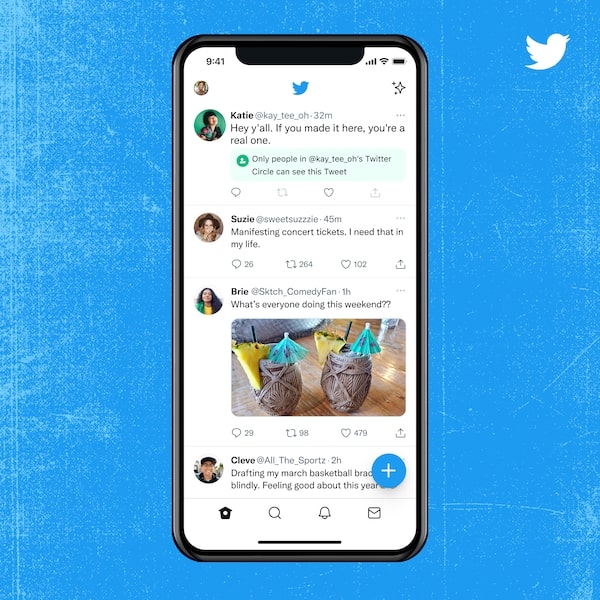 Test phase for a small group of iOS and Android users
According to Twitter, the function would initially be available as part of a test phase for a small group of iOS and Android users as well as within the desktop version. Twitter Circle should make it easier to have confidential conversations and closer connections with a smaller group.
Theoretically, however, this can also contribute to the creation of so-called filter bubbles, in which users only see content that they like anyway. In principle, there is a danger that users will only receive one-sided information. Whether and to what extent Twitter wants to prevent this is currently unclear.
Twitter Circle: Retweets not possible
The company's goal, meanwhile, is "to allow everyone to use Twitter on their own terms. That includes having control over how you present yourself on Twitter."
The short messaging service also explained that users will not be able to retweet or share tweets published via Twitter Circle afterwards. Before Twitter releases the new feature across the board, the company said it will first observe the new function within the test phase and look for possible improvements.