We'll just introduce it to you. When I went to Cambodia one and a half years ago, I was particularly surprised by a phenomenon. Whether in downtown, a pedestrian zone or at the airport: everywhere, people held their smartphones to their mouths and spoke eagerly.
At that time, this behavior was surprising for me and a little annoying. I did not understand why one had to record a voice message for two-word answers.
The Age of Voice
In the meantime, the behavior in Germany has also changed. In more and more cities and even in my circle of friends, more and more voice messages are being sent.
The base is, of course, as with all messaging activities in Germany, WhatsApp. In each chat, just click on the microphone icon and the recording of the voice message begins.
It is not very convenient to send it. The recording button must be pressed continuously, there is no way to re-listen to the message before it is sent, and anyone who slips has deleted the entire message irretrievably.
Practical and unknown: the WhatsApp recorder
What only the fewest WhatsApp users know: recording voice messages does not have to be complicated. Finally, there is the WhatsApp recorder. Only, hardly anyone knows about this feature.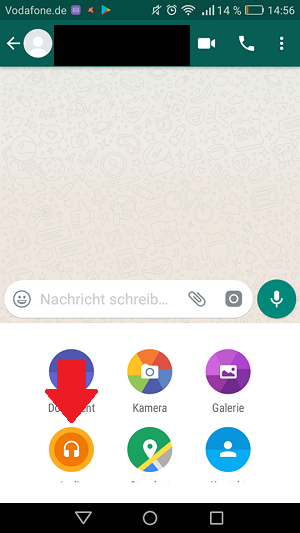 To use the WhatsApp recorder, you do not need to click on the microphone icon, but on the office clip to send a message.
Once you've done this, you'll find an orange icon with a headset. Behind it hides the recorder.
This tool allows you to record voice messages with a length of up to 15 minutes. In addition, a click is enough to start the recording. You can even leave WhatsApp and do other tasks on your smartphone.
Especially useful is that the WhatsApp Recorder gives you the chance to check your message again before dispatch, in order to clarify any misunderstandings.
Surprisingly, WhatsApp seems to have rolled out the feature relatively unevenly to its users. The blogger "WABetaInfo" discovered the function for the first time in early August, but we have had the function already for quite some time.