I'm fairly critical of the "quantified self" movement. That is, the constant measuring and analyzing of one's activities. However, I do like to try out Smartwatches and Fitness trackers such as the Xiaomi Mi Band 2.
For under 50 euros you do not expect too much from a fitness tracker. You hope for a gadget that can implement the basic functions without standing out in either a positive or negative way. Even from the high-quality packaging, the first touch and use, it is noticeable that the Xiaomi Mi Band 2 is more finely developed than the Mi Band 1.
The tracker, including its one-line display, is clipped into the black rubber wristband like the Sony trackers or the Fitbit Blaze. With a sort of Home button you can change the different modes. You can choose between steps, distance, pulse, burnt calories, time or battery. You can set the display using the appropriate iOS and Android app.
Step counting is very precise
The counting of the steps is always tricky for fitness gadgets. Sometimes imprecise, sometimes easy to manipulate (for example, with certain arm movements), they have never given me the best impression. In the test, however, I could neither trick it with arm movements, nor could I find any errors after repeated, 25-step tests.
This matches the evaluation from Chip magazine, which estimated its accuracy at 99.7 percent. There aren't different modes for different sports. Unlike the Up-Serie by Jawbone, the Mi Band 2 can not distinguish between rope jumping and long-distance running. This makes the band more of a casual companion, and will probably lose athletes as a target group. From its look and feel, it seems to be designed for casual use.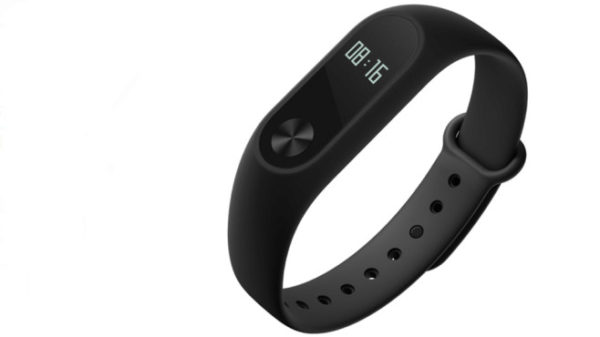 Xiaomi Mi Band 2: Pulse measurement not contsant
In terms of pulse measurement, I have nothing to compare it to. I could only count for myself. I tested myself in 10 different situations and got similar values ​​to what the Mi Band 2 produced. Unfortunately, the measurement was not very reliable and failed frequently. This is especially annoying when you want to measure your pulse during sports. Once it did not work until the 8th attempt, when I was almost back at rest.
In addition, the pulse measurement is not constant, but must be activated via the home button. Then the measurement starts (or not). This, however, still helps in terms of battery performance, which was supposed to be 12 days, which makes the thing quite loosely. For its size, a fantastic value. The charger is then charged to a USB charger, into which the entire tracker is inserted without a bracelet.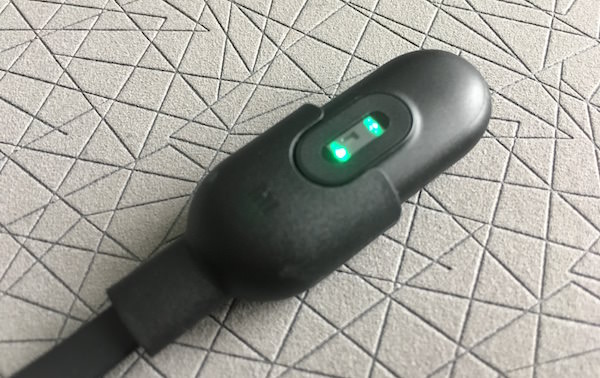 The app gives data, but is not always intuitive
In the app, you can see the progress of your measurement, as well as your weight or sleep behavior, and display these things in graphs. The app is basically very usable, but sometimes is too complicated and hides core functions in the most impossible places. For example, one of these functions allows you to battle on Fitbit with friends who also have a Mi product.
Under iOS, you can also share data from the health app to make the measurement data and analysis even more accurate. Whether you really want to do this is up to you. Personally, I am not keen on releasing my health data to third parties, but perhaps I am a bit old-fashioned.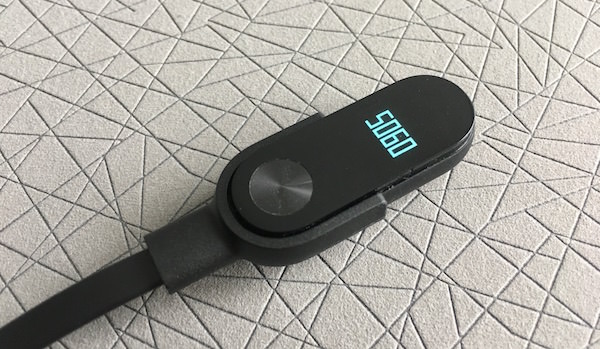 Conclusion: Smarter Fitness tracker at a small price
Overall, I am very pleased with Xiaomi Mi Band 2, despite the minor problems. It is valuable, well-designed, light, chic, inconspicuous and precise, and lasts very long. In addition, the tracker is waterproof and can alert you to certain events on the smartphone (such as calls or SMS) or act as an alarm in the morning by vibrating (though this  would not work for me since I need a jackhammer next to my ear before I wake up).
For under 50 euros it is a good deal, especially considering I've already had worse for more money. It might not work for serious athletes, but for everyday life, the Xiaomi Mi Band 2 is quite recommendable and can more or less keep up with most other trackers.
No products found.